Anti-vibration Replacement Silicone PC Case Feet
A great deal of PC case feet are solid plastic, or (at best) very hard rubber and therefore do a good job of transmitting unwanted vibrations from inside a PC via the chassis/case into the desk, floor or shelf on which the system sits. In this situation, where the case is in direct contact with the substrate, the PC can generate annoying noise elsewhere (secondary noise).
AcoustiProducts™ has designed a unique set of 4 self-adhesive soft silicone feet, of varying softness (for different case weights) and in two colors. These case feet are designed to decouple a PC case from the floor or substrate by absorbing vibrational energy, and therefore helping to minimize noise generation caused by vibrations.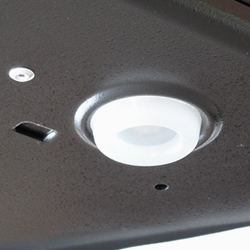 A little extreme? Well, yes, perhaps: but even with very quietest PCs it is vibration that becomes the most significant culprit/contributor to noise generation. So we have developed these case feet to try and minimize vibrations in our pursuit of 'ultimate noise reduction'. We hope you enjoy the difference - check out the feedback & reviews from customers below!
Available in 2 Different Colors: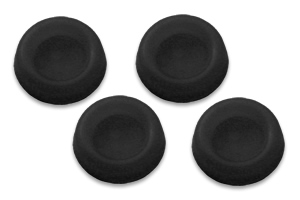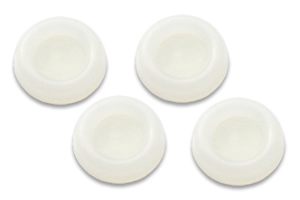 Available in 4 Different Softnesses:
Light weight PC & SFF PC cases, HTPC cases, vibrating HiFi units, TV and home cable set top boxes, small speaker cabinets, inkjet printers etc.
8Kg (18 lb)
ACF3007-15C, ACF3007-15B
Clear/Translucent,
Matt Black
---
Medium-to-light weight PCs, solid SFF cases, heavy HTPC cases, larger inkjet printers and laser printers, heavier HiFi units (such as power amps), speaker cabinets etc.
14Kg (30 lb)
ACF3007-20C, ACF3007-20B
Clear/Translucent,
Matt Black
---
Medium-to-heavy weight PC cases (suitable for the majority of PCs), larger Macs (like the G5), large laser printers, large speaker cabinets etc.
22Kg (50 lb)
ACF3007-25C, ACF3007-25B
Clear/Translucent,
Matt Black
---
Seriously heavy PCs and Tower Server cases - heavier PCs with multiple HDDs, tower-style case servers, other applications like noisy photocopiers and office equipment etc.
30Kg (70 lb)
ACF3007-30C, ACF3007-30B
Clear/Translucent,
Matt Black
---
*The max load is the 'maximum optimal load' where compression still occurs in the feet. The feet can carry higher loads, but they become over-compressed, and suffer a reduced vibration-absorbing capacity if overloaded.
Foot Specifications:
Pack Weight: 22g (approx)
Foot Height: 7.0mm ±0.25
Foot Diameter: 29.5mm ±0.25
Material: Silicone Rubber - varying softness, Translucent or Black
Non-marking, and not sticky.
A simple and economic solution to combat unwanted vibrational noise! - throw away your plastic feet and apply a set of 4 self-adhesive soft silicone case feet!
These feet are also low-profile (7mm high), so they won't necessarily be seen. The rounded edge is designed specifically to dampen vibration transmission in a number of planes, and for varying case weights (see right).
Multiple Applications:
Antivibration case feet are not just limited to combating PC noise and for vibration control in their application - they may be useful for Inkjet and Laser Printers, HiFi Separates, TVs, Small Form Factor PCs, Home Theater PCs, and any number of appliances and enclosures that would benefit from vibration adsorption and reduction. Speaker cabinets may also be a useful application for these feet - helping to isolate the speaker cabinet from the surface on which it sits.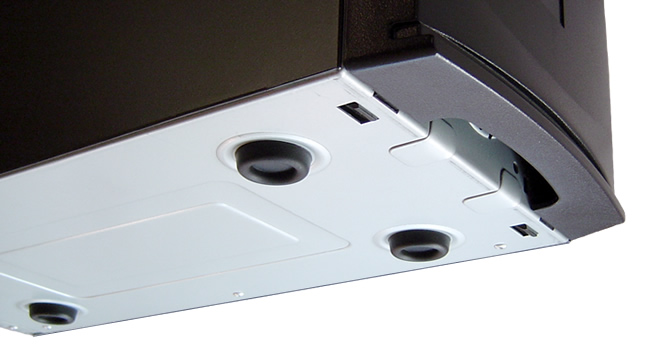 If you are a reseller or a system builder we offer special pricing on bulk orders of this product. Contact us at sales@quietpcusa.com or call Toll Free (877) 205-2020 for more information.