* Out of stock.

Fans are the main component for cooling every PC system and the first line of defense against system overheat. The Enermax Marathon Enlobal has a magnetic Barometric Bearing design which replaces the ball bearing with magnets. The fan shaft is suspended on air for a truly friction free operation. This new technology allows the fan to run quieter so you get more CFM per RPM and double the lifetime of the fan.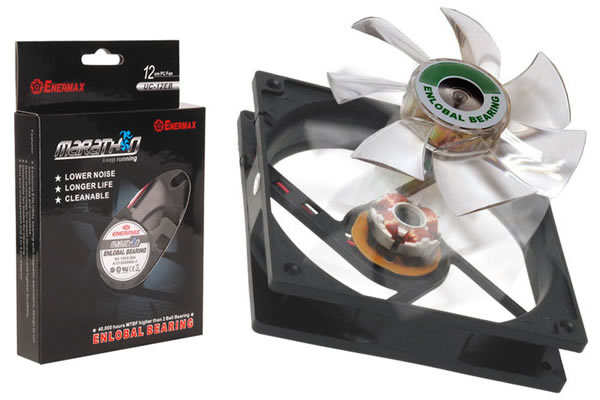 Enermax Marathon Enlobal 120mm Quiet Cooling Fan.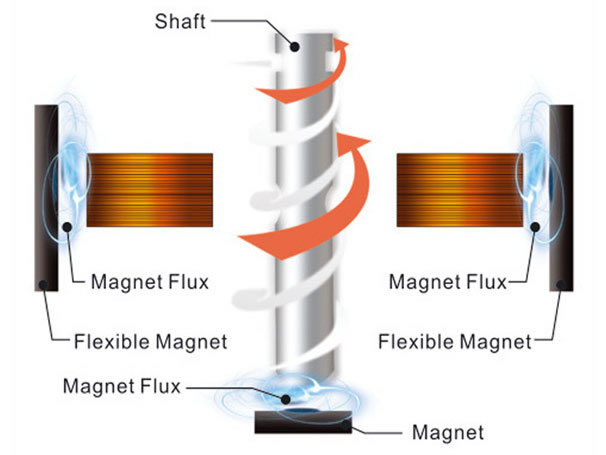 Enermax Marathon Enlobal Quiet Cooling Fan Diagram
Enermax Marathon Enlobal 120mm Quiet Cooling Fan Features
Exclusive ENLOBAL bearing with magnetic-barometric design to run friction-free and noiseless
Nano-technology composite for lowest abrasion and extreme durability
Detachable fan blades can be cleaned
Best wire management and 3 to 4 pin adapter
Specifications
Cooling Fan Specifications
Bearing Type
ENLOBAL Magnetic Baraometric Bearing
Fan Speed (RPM)
1000RPM
Air Flow (CFM)
44 CFM
Noise Level (DBA)
17db
Rated Voltage
12V DC
Rated Amps
0.20A
Power Connector Type
3pin / 4 pin adapter
Dimensions
120x120x25mm
Enermax Marathon Enlobal 120mm Reviews
A 120mm case fan can't get any better than this performance wise. Read the full review at BigBruin.com.
Overall, the fan was exactly what Enermax promised, silent, easy to clean, and long lasting (we foresee this to be true but cannot completely guarantee this to be true due to our lack of psychic abilities). 9/10. Read the full review at Phoronix.com.