The new MUX-120 quiet CPU cooler comes with a backplate and a revised mounting bracket to provide a sturdy and easy installation. This new Thermalright cooler comes with a Thermalright X-silent 120mm low noise fan and extra fan clips should you choose to add another fan to your MUX-120 for extra cooling.
The MUX-120 design is similar to the Ultra 120-Extreme, but it weighs less yet cools with the high performance level found in all Thermalright heatsinks. Thermalright was careful to design the MUX-120 so as not to interfere with the memory slots or the VGA card as common with many of it's competitor's CPU coolers.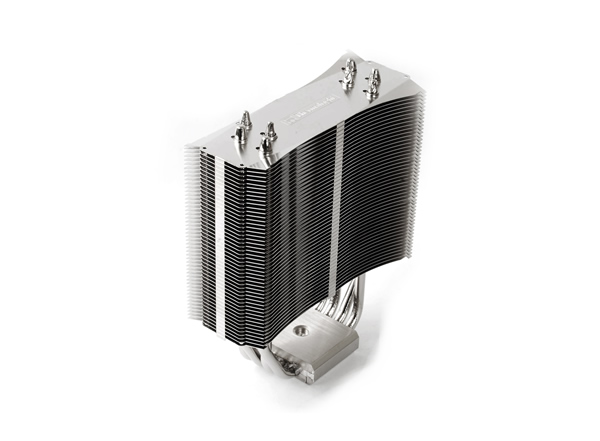 Thermalright MUX-120 CPU Cooler.
Quiet and powerful cooling due to multiple heat pipes and large aluminum fin area.
Support all Intel Socket 1156.
Proprietary bent winglet design to minimize airflow resistance
Four high quality 6mm heatpipes, strategically positioned to pick up the heat from the CPU.
48 pieces of aluminum fins, can be covered entirely by a 120mm fan to absorb all in-coming air flow.
Includes one TR Ultra low noise X-Silent 120mm Fan (1200RPM 23dBA).
Includes Chill Factor II thermal paste.
Includes the new improved 1156 Mounting Hardware (Rev. 2).
Light weight and easy installation.
Thermalright 120mm fan with sleeved wires.
Specifications
Thermalright MUX-120 CPU Heatpipe Heatsink Specifications
Model
MUX-120
Dimension (W x H x D)
133 x 38 x 160mm
Weight
670g (including fan)
Fan Rated Speed
1200RPM
Noise Level
23.5 dBA
Air Flow
41.8 CFM
Compatibility
Core i5 750 / Core i7 860 / Core i7 870 (socket 1156 Processors)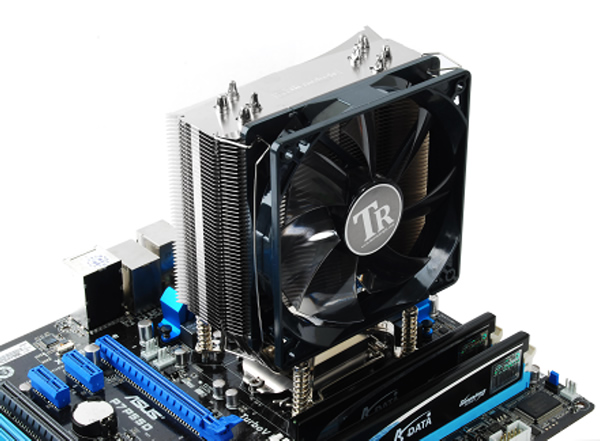 Installed Thermalright MUX-120 near silent CPU Cooler.